WASHINGTON-The year 2013 will see the entry into force in the market of so-called 'smart' watches, allowing users to have direct access to the internet from their wrist, predict experts.
For weeks, the speculation in the middle of geeks and high technology: the Giants Apple, Samsung and Google could launch their smartwatches models soon.
"I think that we have reached a critical moment", says Avi Greengart, the research firm Current Analysis.
According to him, 2013 is expected to be the year of the smart watch 'because components have become small enough and cheap" and because a large number of consumers now have smart phones that can connect to a portable device.
However, the idea of a "Smart Watch" is in the drawers for a decade. Microsoft launched a first prototype in 2003.
Other watches appeared on the market, as the Pebble, which connects to the iPhones and Android phones, and alert the user by a silent vibration of any call, e-mail or message on his phone.
So far, these affordable smartwatches were able to connect to smart phones via Wi – Fi network and to provide limited access to internet.
But for experts, as soon as this accessory will have attracted the attention of a larger number of users, application designers will arrive with a range of new features.
The entry in this promising of heavyweights like Apple sector "could jump-start the market", believes Mr. Greengart, specifying that the usefulness of these watches should still be proved, as with any new device.
Apple has kept the suspense about his plans. But according to specialized sites, the American computer giant would be experimenting with devices to smart phones capabilities who would like a watch. The name is already found: the iWatch.
'Harder for women
The firm ABI Research predicted that this new market is expected to "explode the next year" to reach 485 million units sold a year worldwide by 2018.
Oliver Chen, analyst at Citi, is confident in these devices of the future that could evolve into an annual $ 6 billion market, with the key to profits "higher than average".
For Josh Flood, expert for ABI Research, the future of Apple iWatch could be a "revelation".
"The question is whether this digital display watch will be complementary to the Apple iPhones or will constitute a product with features that are unique.
Meanwhile, Sarah Rotman Epps, the Forrester Researchfirm, is convinced that entering this market to Apple is only "a matter of time."
But the watch may be accessory that will make the difference.
Some other variations of the concept as the smart glasses, already experienced by Google, could walk more, she says.
Danielle Levitas from IDC, sees a real opportunity for the smart watch, noting that most people want to be permanently connected, and "it is less impolite to look at his wrist to its smartphone from his pocket.
But its designers must first determine what consumers really want.
Including aesthetic, to find the appropriate size of the Watch: large enough to be useful without being too bulky. "It will be more difficult for women.
As for the price, a standalone Smart Watch could cost $ 300, and a model linked to a smart phone 100 dollars.
Gallery
The Size Of The Smartwatch Market & Its Key Players
Source: www.forbes.com
Sony SmartWatch 2 review: A teeny, tiny step in the right …
Source: www.pcworld.com
E Ink Unveils New e-Paper Display Screen for Watches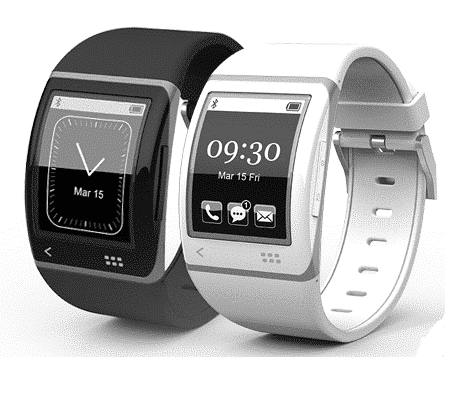 Source: goodereader.com
I'm watch-The New Android Smartwatch – dmaranatha's Blog
Source: dmaranatha.wordpress.com
Smartwatch comparison that already in the market today …
Source: www.gizmochina.com
1.6 million smart bands shipped in H2 2013
Source: www.canalys.com
Scorpio launches first inflight smart watch
Source: www.frontiermagazine.co.uk
Forget Google Glass
Source: www.dailymail.co.uk
Sony Japan announces SRS-X1 and SRS-X2 portable waterproof …
Source: www.xperiablog.net
By 4 to 1, Early Adopters Pick Wearable Watches Over …
Source: jessicalessin.com
The Apple Watch Series 4 Review!
Source: www.youthareawesome.com
Samsung publishes Gear S3 compatibility list for Android …
Source: www.tizenexperts.com
Cult of Android
Source: www.cultofandroid.com
Chart: iPhone 6 Helps Apple Reclaim the Smartphone Throne …
Source: www.statista.com
Chart: Nearly 1 in 5 U.S. Adults Plan to Buy Wearable Tech …
Source: www.statista.com
Customer Development Manifesto
Source: steveblank.com
Is This Samsung's New Curved Screen Phone?
Source: www.gizmodo.com.au
iMessage logo
Source: gigaom.com
The Size Of The Smartwatch Market & Its Key Players
Source: www.forbes.com
Sony SmartWatch 2 review: A teeny, tiny step in the right …
Source: www.pcworld.com