With the forerunner 620 and the forerunner , Garmin presents 220 two brand new successor models of its popular forerunner GPS Watch series. Much emphasis was placed in particular on advanced connectivity (Bluetooth, Wi-Fi). Also, both models have a color screen and a built-in G-sensor, and offer feature an individual coaching. Here all the information about the new forerunner models from the official press release from Garmin.
Forerunner 620
With the new forerunner 620, Garmin once again makes a big step into the future. Because Garmin introduces several unique innovations for the training and competition control that previously did not exist in a running watch. In addition, he was in two colour combinations available forerunner 620 slimmer and with only 43 grams also significantly lighter.
Performance analysis included – how I'm fit?
A unique feature is the integrated performance analysis. It was developed with the help of scientific performance tests and verified. Using a sophisticated algorithm the clock at each course unit determined (already ten minutes with applied chest belt suffice) automatically and amazingly exact the maximum capacity for oxygen consumption (VO2 max) of the athletes. This is the most important parameter in the training analysis and planning – before the heart rate -. So far, could be roughly calculated or determined in a complex, scientific performance diagnosis and was reserved for this reason professionals (or well-heeled runners).
Efficiency is the key – how is my running style?
Also data from the accelerometer installed for the first time in the running clock (G-sensor) processes the forerunner 620. In addition to the known values such as heart rate, distance, speed etc. "Coach on your wrist" shows also the step frequency (spm = steps per minute). The runner wearing the new premium heart rate chest strap called "HRM – Run", also ground contact time calculates the forerunner 620 (GCT = ground contact time) and vertical movement (in cm). Because the HRM – run chest belt also contains an accelerometer but unlike the swinging wrist relatively quiet sitting and delivers so further or supplementary data. A faster and at the same time economical running style defined by a uniform, high cadence, a ground contact time as short as possible, as well as a small high-deep movement of the body (slip instead bounce). Because an effective running less charged at the same time, muscles, tendons and bones, the forerunner is 620 also to health or violation of freedom of the runner.
The Recreation Guide – how long should I do anything?
Beginners can assess her body still not as good, but even experienced athletes do happy times too much of the good. Episode: Overtraining! Meaningful breaks include the high art of the training plan, to benefit from the positive effect of the super compensation. The Recreation Guide of the forerunner 620 takes the runners the uncertainty about when is the best time for the next training session.
Live tracking thanks to Wi-Fi – where am I?
For the first time in the forerunner series, a watch from Garmin is equipped with Wi-Fi and Bluetooth LE . Is the forerunner 620 with a Wi-Fi connected, he transfers the last training automatically on the Garmin Connectonline training platform. The forerunner 620 with a Smartphone and the Garmin Connect Mobile app is coupled to live can I track at the Marathon by friends, family and colleagues. A further advantage: the forerunner 620's position draws from Wi-Fi, in that he is logged in automatically and as accurate as possible. He uses this information when leaving the building for a satellite in record time (aGPS).
The training plan – how much should I exercise?
Garmin's online training and fitness Platform Garmin Connect is easy to use and with almost 6.5 billion kilometers uploaded the largest of its kind. Here, you can evaluate not only old units, but also goal-oriented new units are planning. Specially for the forerunner 620 functionality has been enhanced again: you can be online with just a few clicks his customized training plan create – even without training-scientific expertise. To transfer this plan to the clock – and already the coach on your wrist is lined. With 10 hours of battery life in the GPS mode (6 weeks in clock mode), even abundant stamina shows the forerunner 620.
Under the principle of "never change a running system!" dominated the forerunner 620 all functionality of its predecessor of forerunner 610, or the almost legendary Forerunner 305. Various data pages can be with up to four represented values configure and set up a virtual partner or opponent, or a variety of alerts.
Forerunner 220
Garmin 2007 brought the two first GPS – run watches in the world market, the forerunner 20 5 and 305. Thus, the navigation specialist heralded a new era in terms of sport watches. Today runners is no longer content with the information' how long and with what heart rate – they want to know more! This additional information provided by the GPS – technology, as well as the versatile evaluation and planning opportunities led to a triumph of GPS – watches. Garmin has sold over two million running watches to today alone in Europe
Garmin now introduces a new running watch with color display, ease of use and connectivity through Bluetooth LE and ANT + with the forerunner 220. You can so quickly via social networks share its activities, online – upload platforms such as Garmin Connect or even live you can track. Particularly useful for training effect and motivation: on the PC or Mac created training plans only 42 grams transmitted light running clock on that, on the way she then specifies what is to do. The forerunner 220 is ideal for all who create their first marathon, half-marathon or 10 km – run or want to improve your best time (without immediately thinking winning).
Availability
620 and the forerunner 220 come the forerunner is expected in November or before Christmas, each in two colours, in the trade. Suggested retail prices are as follows:
Forerunner 620 without chest strap: 399 Euro
Forerunner 620 with premium heart rate chest strap 'HRM – Run':449 EUR
Forerunner 220 without chest strap:249 Euro
Forerunner 220 with textile heart rate chest strap:$ 299
A USB charging cable with magnetic clamp is included. There are specifications and more information see garmin.de/forerunner-coach. A first extensive first look you can already find blog DC Rainmaker.
Gallery
Trizone – Triathlon News
Source: www.trizone.com.au
Garmin Presents — The Long Run: Forerunner 220 and 620 …
Source: www.youtube.com
Garmin Forerunner 620 Black & Blue GPS Colour Touchscreen …
Source: www.ebay.com
Garmin Forerunner 220 und 620: GPS-Pulsuhren mit …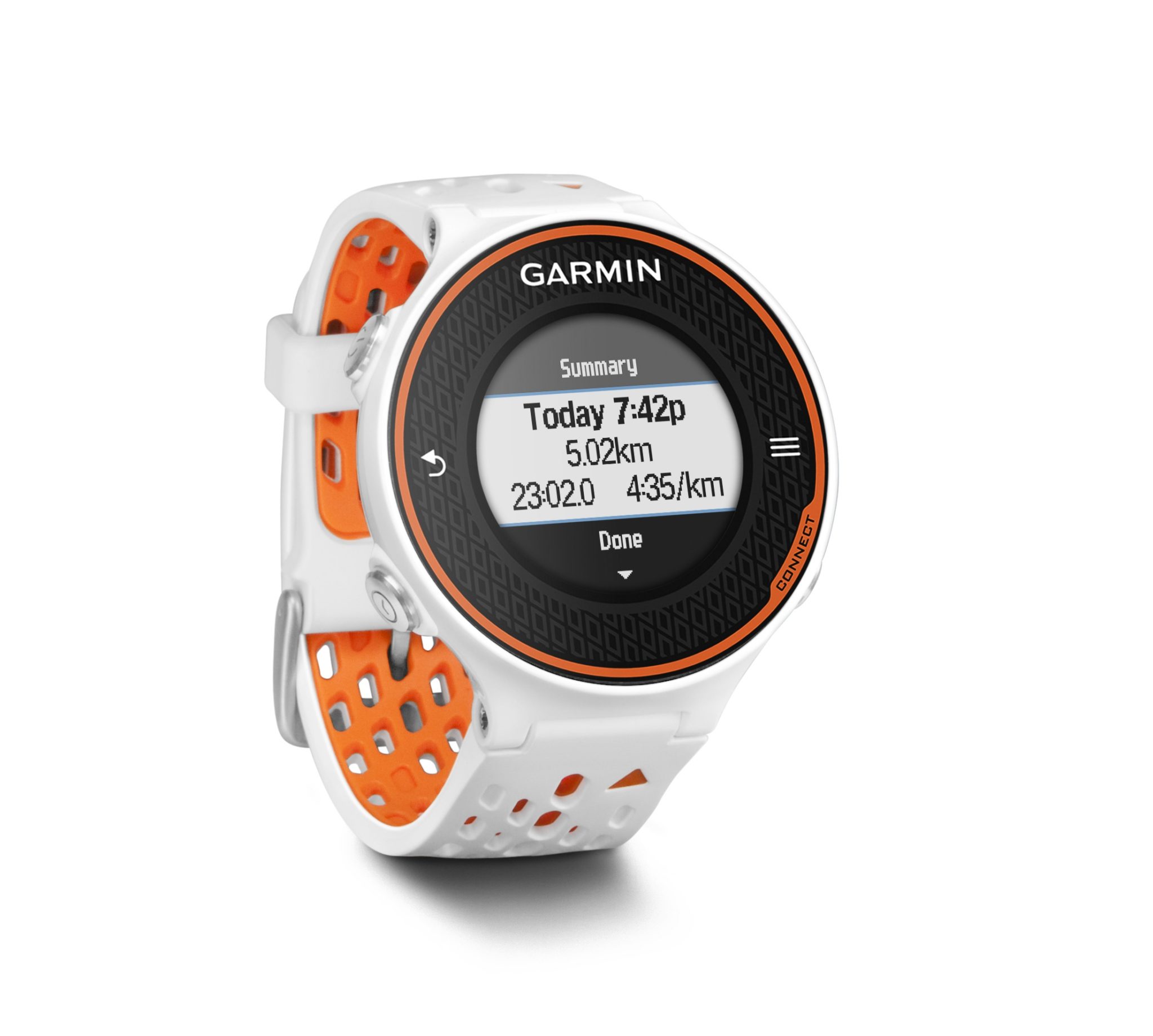 Source: www.technikneuheiten.com
Fabulous hot Metal Stainless Steel Watch Band Strap For …
Source: www.aliexpress.com
Silicone Watch Band Strap w/Tool For Garmin Forerunner 220 …
Source: www.banggood.com
Garmin 620 or 910XT
Source: www.youtube.com
Soft Silicone Replacement Watch Band For Garmin Forerunner …
Source: www.ebay.com
2.5D SCREEN PROTECTOR FOR GARMIN FORERUNNER 235/630/645 …
Source: www.ebay.com
Replacement Wristband/Accessory For Garmin Forerunner 230 …
Source: www.aliexpress.com
Allbright Garmin GPS Watches Fitness Bands, Cameras …
Source: itfairsg.com
Cheap fix for Garmin Forerunner 10 GPS Band:Strap. DIY
Source: www.doovi.com
MoKo Garmin Forerunner 235 / 220 / 230 / 620 / 630 / 735 …
Source: www.edelbg.de
Bicicletta da corsa: recensioni, offerte e prezzi della …
Source: cardiofrequenzimetro.org
Garmin สายนาฬิกา Fenix 1-3 5s 5 5x Forerunner 235 630 620 …
Source: www.facebook.com
OLED HD Bluetooth Stereo Removable Smart Glasses Phone …
Source: www.ebay.com
Borg
Source: www.pro-forma.ca
Catalogue INTERSPORT Running 2015 by INTERSPORT France
Source: issuu.com
Garmin announces Forerunner 620 and 220 GPS running …
Source: gadgetnerdly.com
Comparativa Garmin Forerunner 620 versus FR 610 y FR 220.
Source: www.sport.es